Deltanet supports the following payment methods:
Bank transfer – transfer to a bank account, as follows:

Bank: wise.com
Bank transfer in United States
Account holder Deltanet Llc
ACH and Wire routing number 084009519
Account number 9600004982447241
Account type Checking
Wise's address: 30 W. 26th Street, Sixth Floor New York NY 10010
—
Bank transfer in Europe
Account holder Deltanet Llc
BIC TRWIBEB1XXX
IBAN BE66 9673 2701 4143
Bank name wise.com
Wise's address: Avenue Louise 54, Room S52 Brussels 1050 Belgium
Beneficiary: Deltanet Llc. 30 N Gould St. Ste N, Sheridan, WY, 8280

 Cards payments. You can pay securely with your credit or debit card. We provide the option to pay by card through the Stripe service in a completely secure environment.
Card payments by Stripe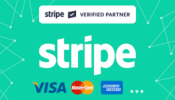 PayPal
You can pay with PayPal (Visa, Master Card and American Express). Your purchase will be charged to either your card or PayPal account. If you use PayPal, you consent to PayPal's use of your information as described in PayPal's Data Protection Policy.

PayPal account

Email [email protected] or paypal.me/DELTANETLLC
You will need to notify us by email if you have made a bank transfer: e-mail ( accounts [at] deltanet.llc )
Deltanet LLC
30 N. Gould St. Ste N.
Sheridan, WY. 82801
©1999-2023 deltanet.host All rights reserved. Prices do not include VAT. Deltanet Llc is registered in the USA.